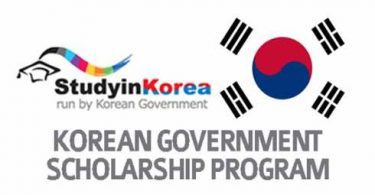 KGSP stands for "Korean Government Scholarship Program".
This program is organized by the NIIED (National Institute for International Education).
Let me sum up why this scholarship is interesting!
1/Are you eligible?
First of all, you need to know that depending on your nationality you can not have access to every degree! Degrees are separated into 2 different applications:
-KGSP-Undergraduate (Bachelor) starting in september
-KGSP-Graduate (Master, PhD, research) starting in february
All countries have an allocated quota and for instance, the french quota for a bachelor degree is 0. So basically being french you can't apply to a bachelor degree via KGSP-Undergraduate. So I won't talk about this way to get the scholarship.
So the first thing to check is if you are eligible! For instance, for french people, we have a total of 5 allocated scholarships maximum (one is for korean adoptees so it does not really matter except if you're one) via KGSP-G.
ps: quotas are changing every year so don't rely too much on them!
Then, to apply you must be under 40. And of course you must have a diploma below the one for which you are applying (I ended my master so I can apply to a PhD).
More details about the application and the required files: here! 
You'll find all the official informations on: 2018 KGSP-G Application Guidelines (English)
2/What are the benefits?
Thanks to this scholarship you can effectuate a licence, a master, a doctoral degree or a research trip in a korean university. The NIIED will provide a lot of benefit:
-Airfare: flight ticket from your country to Korea is provided as well as a one-way flight ticket back to your home after completing your degree.
-Settlement allowance: 200,000 KRW (provided only once at your arrival)
-Monthly allowance: 900,000 KRW per months (Master and doctoral degree) or 1,500,000 KRW per months (Research program)
-Research allowance: 240,000 KRW per semester (natural science & engineering) or 210,000 KRW (liberal arts and social science)
-Language training: one year of korean lessons fully covered
–> It means that before starting your degree you'll spend one year fully dedicated to korean learning 🙂
-Tuition: university's admission fees are fully covered
-Printing of the thesis is reimbursed
-Medical insurance: 20,000 KRW per months
-Korean proficiency: + 100,000 KRW per months for people having TOPIK 5 or 6
-Completion grant: 100,000 KRW once the degree is over
My personal opinion: I have always wanted to study abroad but it was not possible because of money (it's always because of money 👿 ). So my only chance to have an opportunity abroad was to earn a full scholarship. As I have been studying korean for a while I immediately get interested into KGSP. But it still took me 5 years to prepare my application XD
I find KGSP particularly interesting because of its one-year courses of korean. As a free-learner it is awesome to finally being able to say "It's good, I speak korean fluently" and KGSP allow you reach this goal.